---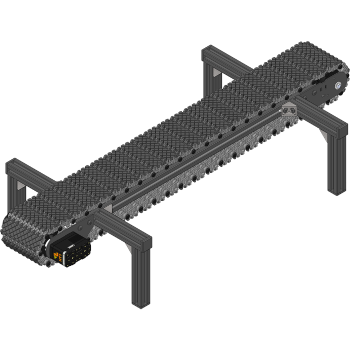 Table of Contents
Description
The Lynxmotion SES v2 Conveyor Kit was designed to be an inexpensive way to move products as part of a small educational or hobby assembly system. Combined with one or more of Lynxmotion's robotic arms, a desktop assembly line can be quickly created and controlled from a single interface. The frame of the conveyor is made of an aluminum extrusion and composite G10 plates. Friction top (rubber pattern) modular track segments help ensure products remain on the conveyor, while the driving and idler sprockets keep the track aligned at all times. The Lynxmotion HT1 servo (included if you purchase the bundle as opposed to the "no motor" kit) is fully configurable in terms of acceleration / deceleration, max speed and more.
Specifications
Sprocket driven and robust friction top track segments
Track segments made of polypropylene and rubber shore A (hardness of 45)
Track pitch is 1.07'', and width is 3''
Actuator mount for Lynxmotion Smart Servo (LSS) or spur gear motor*
Aluminum and G10 frame / structure
Track speed (unloaded) using HT1 servo: 12 cm/s  4.8 in/s
Quickstart Guide / Assembly
LSS Conveyor HD Kit steps:

LSS Conveyor HD Custom Parts
Dimensions
Length (overall): 658mm / 26"
Length (working range): 596mm / 23.5"
Width (overall): 288mm / 11.34"
Width ( track): 76mm / 3"
Height (overall): 138mm / 5.4"
Belt pitch: 27mm / 1.07"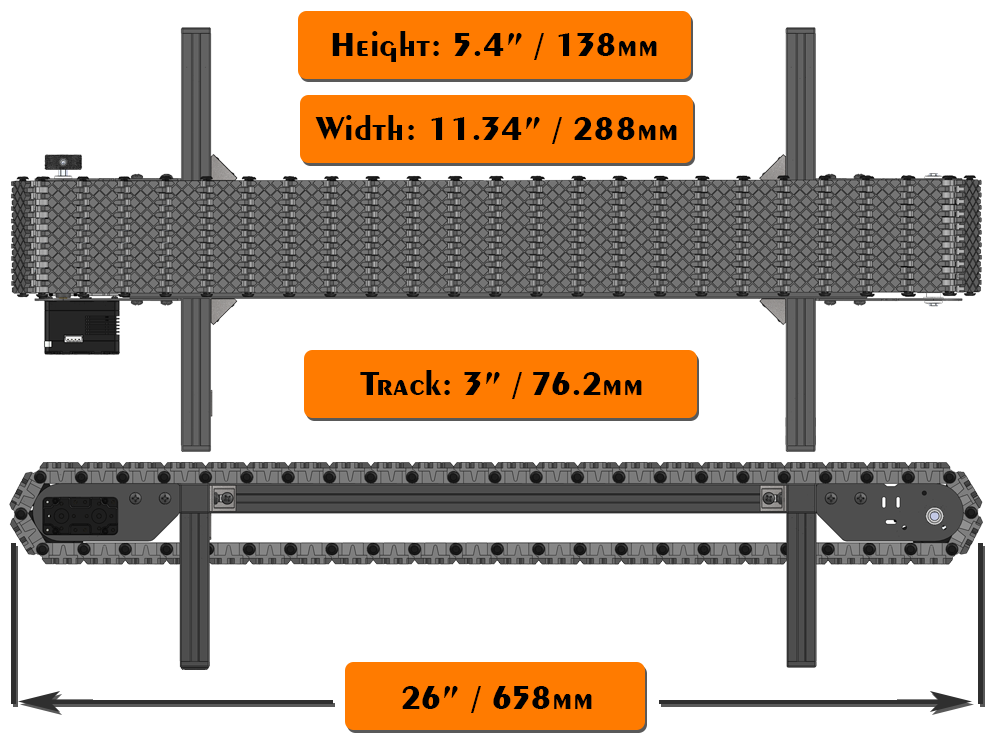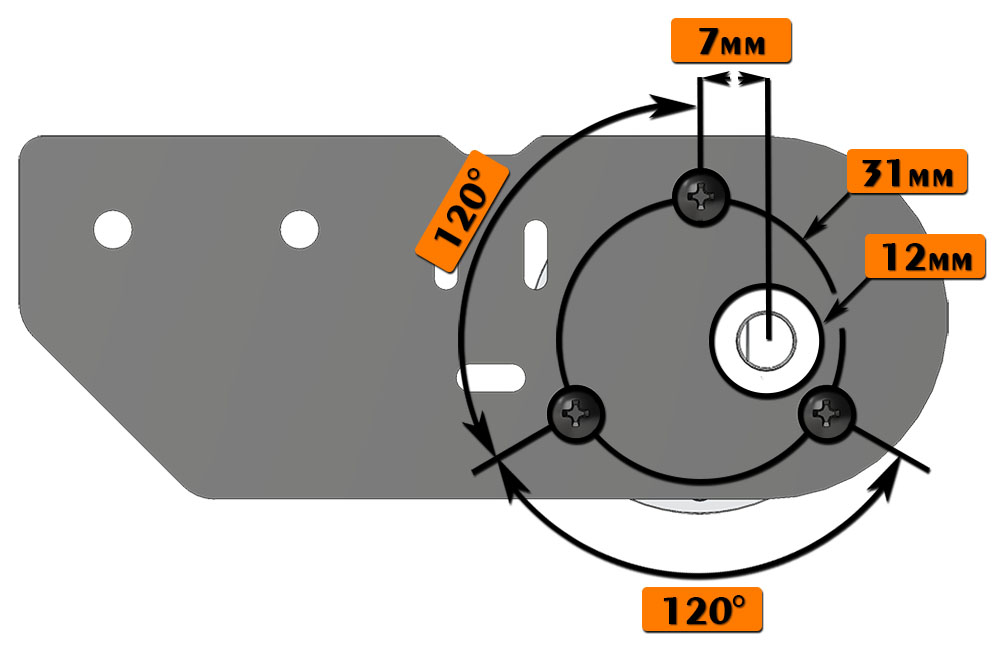 What's Required
The basic kit does not include a motor so you can select your own compatible spur gear motor*, whereas the bundle includes a Lynxmotion High Torque Smart Servo (LSS HT1) motor which allows for relative moves and communication using the same smart servo communication protocol as Lynxmotion's robotic arms. The LSS-HT1 is included in the Bundle version LSS-CONV-650-HT1 but not in the kit only LSS-CONV-650-KT.
* Mounting pattern for spur gear motor is specific (see Lynxmotion wiki page for details) and requires a 6mm to 6mm shaft coupler (sold separately).
** If used with a Lynxmotion SES V2 robotic arm, the LSS Adapter and LSS 12V power supply included with the arm can be used to power and control the conveyor and therefore do not need to be purchased separately.
What's Included
Screws

16x SHS-01
1x SHS-04
7x PHS-02
16x PHS-23
8x PHS-27
4x CPS-02
4-40 x 1/4"
4-40 x 1/2"
2-56 x 1/4"
M4 x 8mm
M4 x 5mm
10-32 x 1/4"

Bearings

3x BB-06
6 x 12 x 4mm

T-Slot System

1x AE-20-500
8x AE-20-100
24x TNUT-M4
8x AE-90DEG-C
8x AE-20-CAP
T-Slot 500mm
T-Slot 100mm
M4 - T-Nut
Corner Bracket
Extrusion Cap

Track System

49x MTS-TL-03
49x MTS-CR-03
98x NSRF-01
4x SPRK-01
Track Link
Connecting Rod
Rivet
Small Sprocket
SES - Tubing & Hubs
3x RB-Ava-01
1x RB-Jac-30
2x RB-Jac-31
6mm Adapter
SES to Sprocket
6mm x 90mm

Miscellaneous

1x KNB-01
4x BRB-02
6mm Knob
Adhesive Bumper
Conveyor HD Parts
1x CONV-LSS
4x CONV-GM
LSS Plate
Motor & Idler