Making an App from Scratch
---
Starting with FlowBotics Studio version 3.0.7, everyone can now create their own FlowBotics App. These Apps are standalone Windows programs (EXEs).
The process is very simple:
1. Select the main module in your project, and click the "" button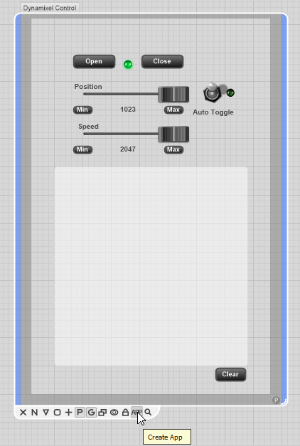 2. In the dialog that appears, choose the name and icon for your App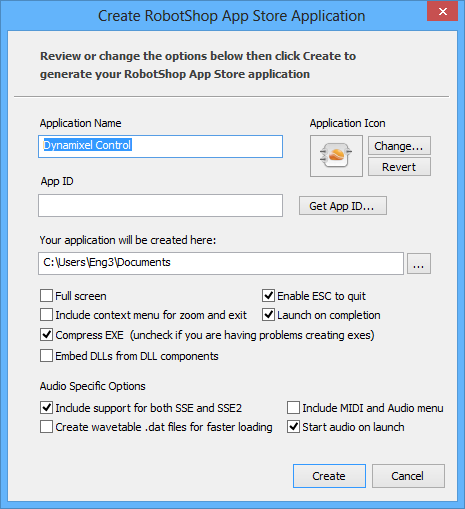 3. Next enter your App ID, and choose the location to save the file.
If you have not done so already, you can get your developper App ID usign the "" button.
4.Finally, adjust any of the other options as you like, and click Create.
If you have any issues with this process, please let us now in our support forum and we'll be glad to help you! Please do not post your App IDs or License Keys, since they are only meant for you.